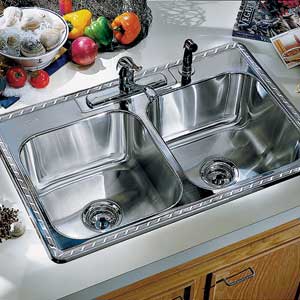 'NAFTA-gate', Part II

"I don't just criticize [NAFTA]. I don't have my campaign go tell a foreign government behind closed doors: `That's just politics. Don't pay attention to it'"

--Hillary Clinton, Toledo, Ohio, March 3, 2008.

The Facts
The official Canadian report on the Feb. 8 meeting, leaked to the Associated Press over the weekend, presents a much more nuanced account of what took place than the story being retold by the Clinton campaign. It shows that Goolsbee talked about the need for a limited renegotiation of the NAFTA agreement, "in favour of strengthening/clarifying language on labour mobility and environment and trying to establish these as more `core' principles of the agreement." This is consistent with what Obama has been saying about NAFTA on the campaign trail.

Unfortunately for Obama, the Canadian memo also quotes Goolsbee as saying that some of the protectionist sentiment aired in Ohio had more to do with "political positioning than the clear articulation of policy plans." To anybody who has been following the campaign closely, this is a blinding statement of the obvious, but it is not the kind of thing that you want to concede in public. Goolsbee has denied expressing such sentiments to the Canadians.

Clearly, both the Clinton and Obama camps are trying to spin the Canadian memo to their own advantage, picking out the phrases that best suit their argument. At different times in the past, both candidates have talked about the economic benefits to America of trade agreements like NAFTA, while criticizing unfair labor and environmental practices.

Both candidates are also guilty of glossing over the difficulties of renegotiating highly complex trade agreements. During last week's debate, both Clinton and Obama threatened to "opt out" of NAFTA unless the deal is renegotiated to U.S. satisfaction. There was no mention of the fact that Canada might like to renegotiate parts of the agreement that give the U.S. preferential access to Canadian oil, or that Mexico may have second thoughts about importing subsidized American grain.
Source